Business community and entrepreneurship
One of the main aims of Neàpolis is to create a community of companies and entrepreneurs, which facilitates the generation of synergies to find innovative solutions to the challenges of the city and society in general.
We provide the productive and creative fabric with everything necessary to develop an innovative and technology-based business proposal. We welcome entrepreneurs who have a business idea and those who, with companies in operation, want to benefit from an ecosystem where they can work, establish relationships and generate new opportunities.
If you are interested in being part of the Neàpolis community as a coworker or renting a desk, you can check out the available spaces.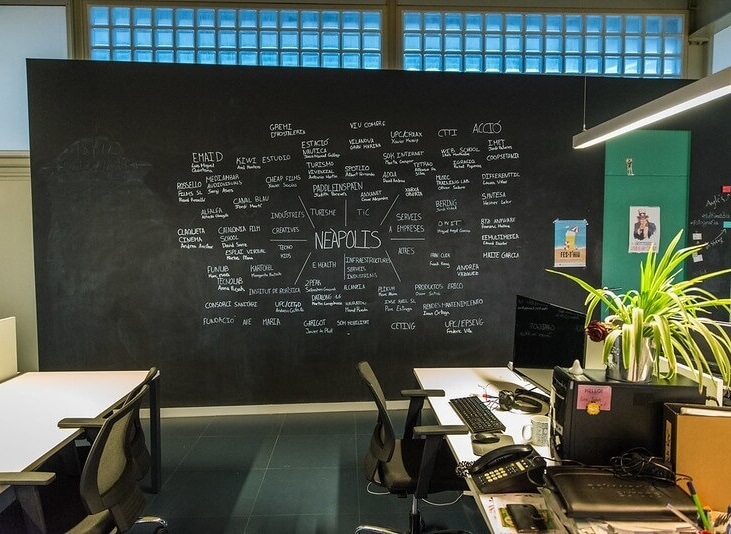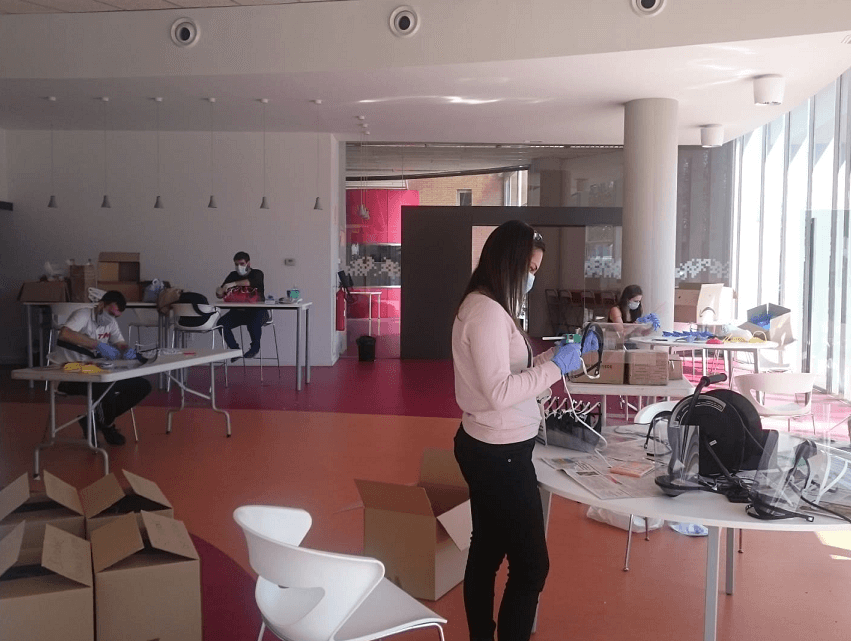 Creative Community Makers
Neàpolis supports the existing creative and innovative sector in Vilanova i la Geltrú. In addition to offering meetings and workspaces, it provides support to detect new opportunities and create synergies between the different agents in the sector.
Related to the creative, we also find the "maker community". This movement is based on three pillars: technology (3D printers, Arduino…), DIY (Do it yourself; do it yourself) and DIWO (Do It With Others; do it with others). The goal is to learn how to create, repair, and modify their inventions or projects. To do so with the support of others, from an innovation perspective based on the collaborative economy and open culture.
If creativity, the maker world, technology, and innovation are of interest to you, this is your community. You can participate via the maker community, regular meetings of the creative sector made under the FIL, or activities organized by Funlab, Tecnolab or Tecnotrack, three educational and recreational projects that merge technology with innovation and creativity.
Innovative community
Neàpolis has promoted the creation of the Local Innovation Forum (FIL), a permanent meeting space for people who want to propose, design or manage innovative city projects.
This forum is created in response to new global trends, where intermediate cities are gaining prominence for their ability to respond to urban challenges. The characteristics of Vilanova i la Geltrú allow Vilanova residents to co-create innovative solutions to the city's challenges.
The aim of the FIL is to facilitate processes of co-creation and innovation. It guards a repository of challenges, ideas and projects, on which the community of local actors affects with its innovative proposals. For this reason, meetings and work sessions are organized to propose new challenges, to concretize ideas and to transform them into projects that allow them to obtain their own funding.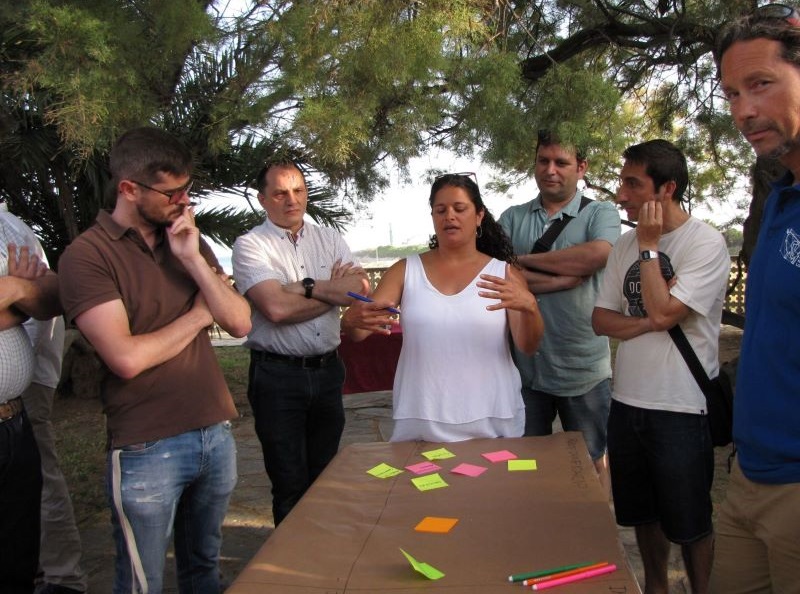 Neàpolis is an innovative ecosystem where the entrepreneurial and business community, the creative and maker community, and the innovative citizenry actively collaborate.